Integrate PDM, ERP and CRM systems with sales automation
Lino's many years of experience and methodological competence have made us a premium technology consultant able to integrate virtually all Tacton Design Automation and Software Made by Lino® solutions in existing system landscapes (PDM, ERP, CRM) for sales and service.
PDM integration
The sales requirements for PDM integration are lower than in the area of design automation. Yet successful integration in your enterprise's PDM represents a key contribution toward achieving lean processes and other potential savings.
Lino's standard products can be used to integrate widely used PDM systems such as Solidworks PDM or keytech PLM. Beyond that, many solutions have been developed for custom integrations in other PDM systems.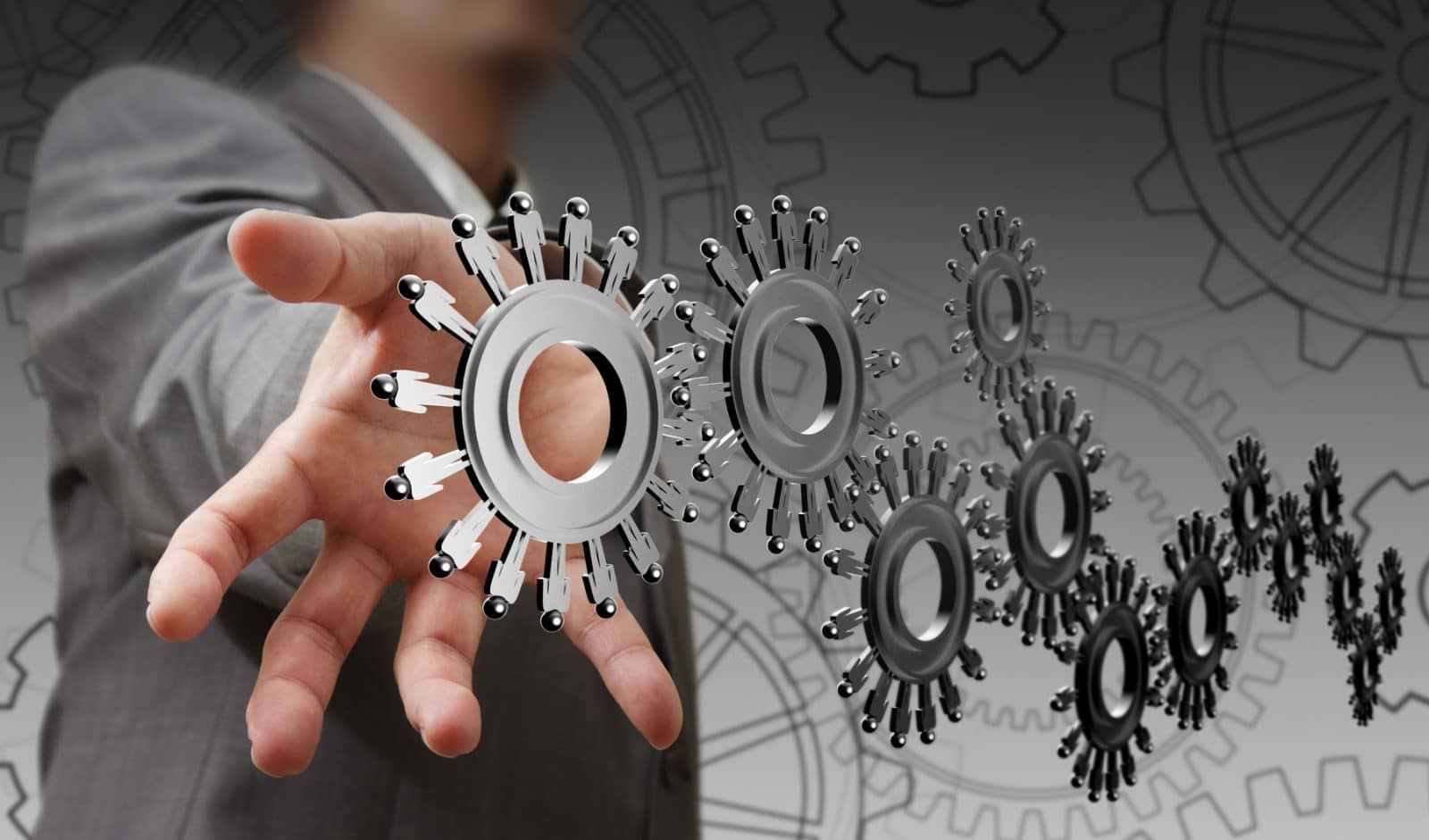 Checks for configuration duplicates during configuration
Generation and use of simplified module models in neutral formats (STEP, PDF or 3D PDF)
Automatic numbering from the PDM system (including classification/identification) and automatic check-in in Solidworks are also possible if required
Use of information from PDM systems at configuration runtime
ERP integration
Enterprise resource planning (ERP) systems track all relevant data of a manufacturing enterprise required for order, production and delivery processes. ERP integration solutions generate and update basic data such as items, bills of material and work plans. These can be created automatically when generating new product variants.
If a quotation generated using Tacton Sales Automation leads to an order, the Lino® ERP integration automatically enters the order-relevant data in the ERP system, enabling rapid selection of all items to be bought in. All order-related documents and drawings are generated and linked. ERP integration solutions are available for SAP, Infor, ProAlpha and other systems.
Error-free, on-target creation of base data for new product variants as of the first order
Rule-based control of BOM creation as a function of e.g. delivery country, plant location and capacity utilization
Complete and consistent transfer of order BOMs for a validated quotation at placement of customer order
CRM integration
A customer relationship management (CRM) system is used to administer customer and sales data, including addresses, contacts, the communication history and of course quotations. When the solution is directly integrated, quotations configured using Tacton are generated and administered in the user interface of the CRM system.
A data integration that enables Tacton Sales Automation to access enterprise data from the CRM system via an interface is also supported as an alternative.
Simple configuration of complex, variant-rich products from within the familiar CRM environment and generation of high-quality quotation documents at a click
Integration enables you to access Tacton's powerful configuration engine
Integration of Tacton Design Automation makes it possible to generate documents from configured CAD models and drawings and link them directly with the quotation
Since rolling out Lino 3D layout and Tacton Design Automation, we've generated 100 % more layout plans than before, and thus doubled our order chances.

RALF BROTZEL, ADMINISTRATOR FOR CAD, PDM AND SAP ERP AT BYSTRONIC GLASS
Related solutions that might be of interest to you:
Tacton Sales Automation is a user-friendly, web-based quotation system that permits error-free configuration, preparation of customized quotations and the ordering of configurable products. This enables sales teams and sales-channel partners to prepare accurate, high-quality quotations: easily, conveniently and in minutes, not weeks.
learn more
The Lino WEB api for Tacton lets you integrate the powerful Tacton product configurator simply and directly in your systems and processes. The configurator's user interface can be easily matched to the look and feel of the application used in your enterprise.
learn more
Software Made by Lino® for integrating Tacton Design Automation and Tacton Sales Automation with various ERP systems.
learn more
Do you have any questions about our portfolio or would you like an individual consultation? Please use the form below to contact us.
We will subsequently contact you as soon as possible and send you the requested information.
Fields marked with * are mandatory.