Right the first time
with Design Automation
---
Configure, manufacture and
produce customized products faster

Automate your design processes and free your product developers from time-consuming routine tasks.
With our solutions for design automation, your designers can generate the 2D drawings and 3D models needed to quote and produce customized products fully automatically, directly from the Solidworks 3D CAD system.
Free your designers from expensive, time-consuming and repetitive routine tasks, so they can devote more time to developing and improving your products.
Avoid expensive design errors and minimize the number of time-consuming change orders that obstruct smooth day-to-day operations. By automating your design processes, you can ensure that every draft is always valid and complete. It doesn't matter how many individual requirements are defined: our constraint-based solution not only ensures that every draft can be fabricated, but also that your customer's requirements are optimally met.
The simple implementation and maintenance of this solution are a further advantage. It integrates seamlessly in Solidworks and boasts an intuitive user interface. When rolling out new products and upgrading existing ones, you can update your product portfolio rapidly and easily. All other affected areas are updated automatically.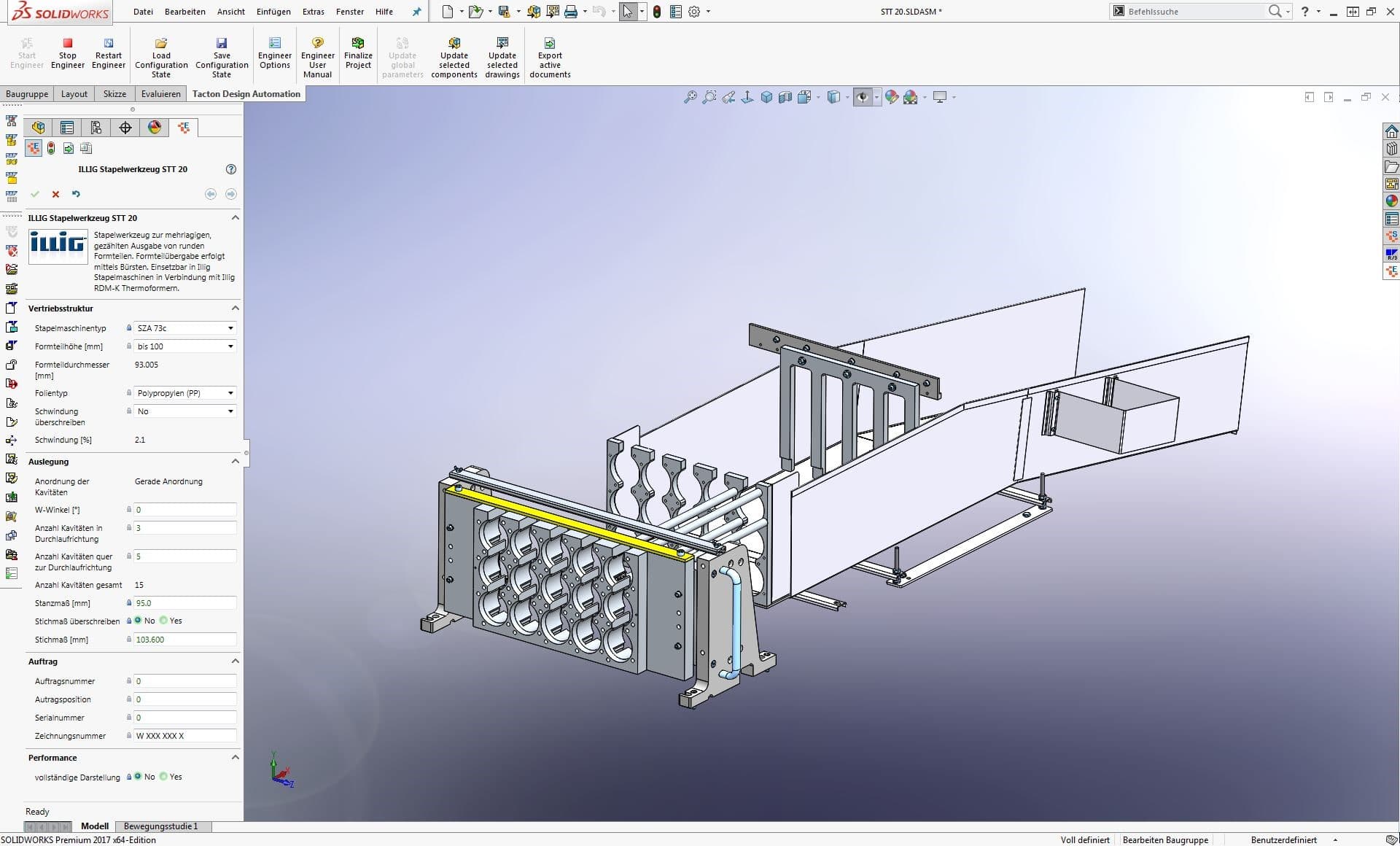 Application-oriented product configuration
Automation of routine tasks
Integration in your existing system landscape
Intuitive, user-friendly tools
Since rolling out Lino 3D layout and Tacton Design Automation, we've generated 100 % more layout plans than before, and thus doubled our order chances.

Ralf Brotzel, Administrator for CAD, PDM and SAP ERP at Bystronic glass
Do you have questions about our portfolio, would you like a consultation or would you like to arrange an individual live demo of our 3D configuration solution based on your models?
Please use the form below to contact us. We will subsequently contact you as soon as possible and send you the requested information.
Fields marked with * are mandatory.