Webinars: WEBinar – Tacton sales configuration of products
Trainings: Tacton Design Automation Essentials
Trainings: Tacton Design Automation Drawing Creation
Webinars: WEBinar – Tacton sales configuration of products
In this webinar, Lino explains Tacton's global sales and product configuration using examples for sales guidance, visualization, quotation creation, pricing and generation of documents such as quotations, operating and assembly instructions, service contracts, parts lists or drawings, and much more. 
Mehr
End-to-end automation of business processes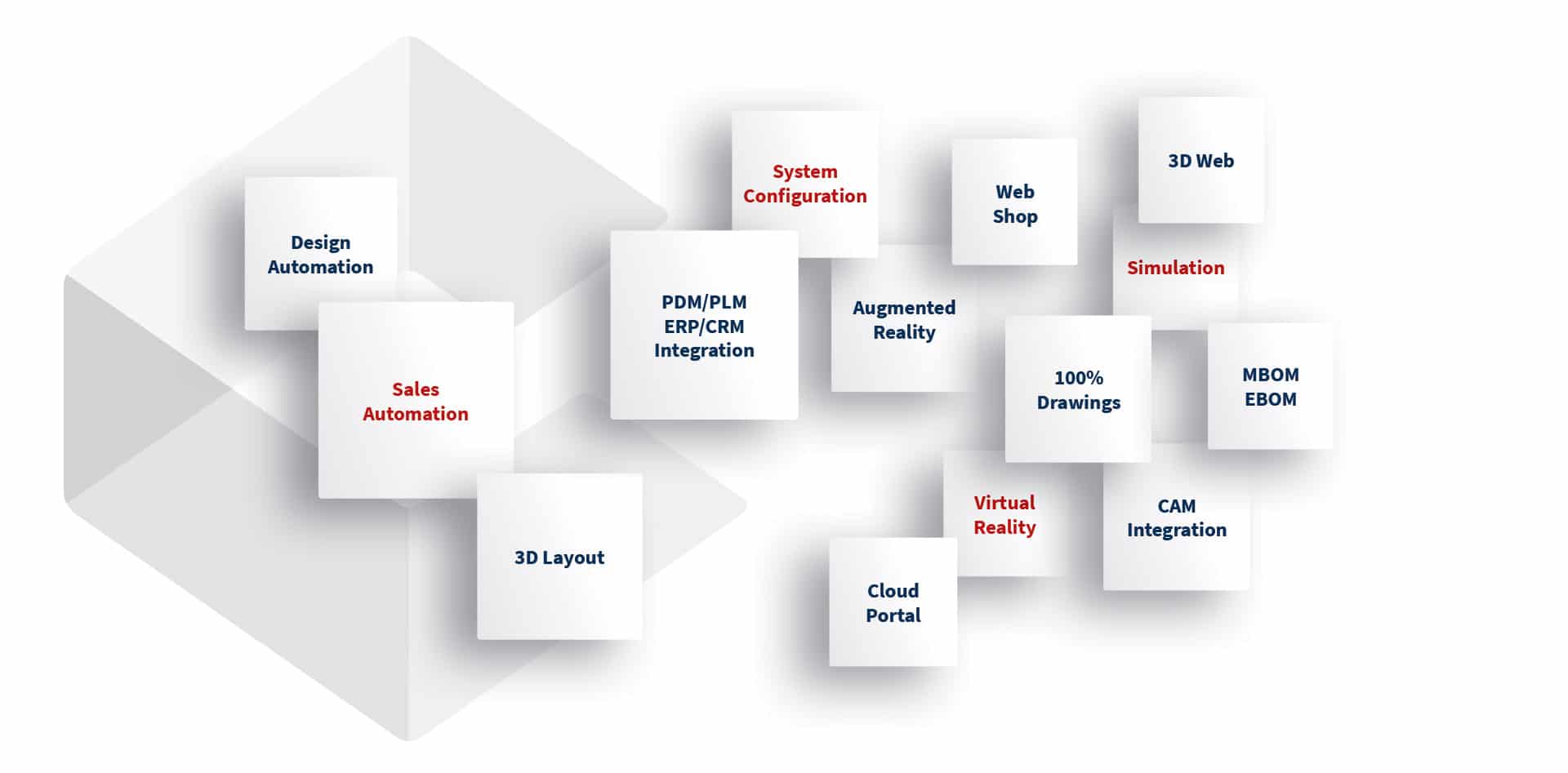 Customers, who trust in us
Today, we can modify an individual module in one to two minutes, reducing the total time involved from two and a half hours to twenty minutes – and feel certain that everything is correct!

Timo Schenk, project manager configuration at Gerhard Schubert GmbH
Partnerships with leading technology providers
Do you have questions about our portfolio, would you like a consultation or would you like to arrange an individual live demo of our 3D configuration solution based on your models?
Please use the form below to contact us. We will subsequently contact you as soon as possible and send you the requested information.
Fields marked with * are mandatory.